Support our Nevada Veterans with A Car Donation
Why Donate your Car to Veterans in Nevada?
When you donate a car to Veterans like the Paralyzed Veterans of America charity in Las Vegas you are doing good. You help support an important organization. Nevada PVA provides crucial services to disabled veterans. This is why you should donate a car to veterans here. The money from the sale of your car will go towards funding local programs. These programs provide medical care, rehabilitation, and other services to veterans who have been paralyzed. In addition, when you donate a car to veterans in Las Vegas it will help to support the Paralyzed Veterans of America's advocacy efforts on behalf of disabled veterans locally. By donating your car, you can make a difference in the lives of those who have served our country.
1. Donation Request
2. Schedule Free Pickup
3. Get Tax Deduction
Why Donating a Vehicle to the Paralyzed Veterans is Different!
The Paralyzed Veterans of America is one of the most well-known and respected charities in the United States. The organization has been around for over 70 years and provides support and assistance to disabled veterans. One of the main ways they help veterans is through their car donation program. The program allows donors to donate their car to the organization. Vehicles are then sold and the proceeds help fund programs that benefit disabled veterans.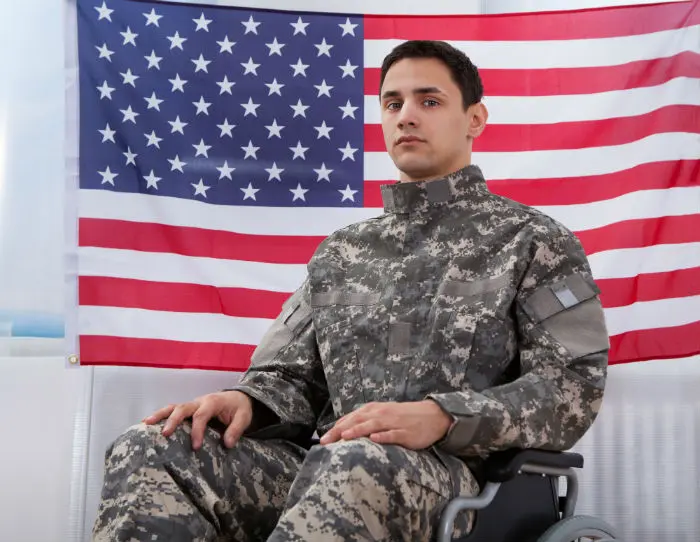 You Get a Higher Tax Benefit
One of the things that sets the Paralyzed Veterans of America car donation program apart from other charities is that they assess and fix broken vehicles if needed. Then they auction them off to the public providing much needed affordable vehicles to the Las Vegas community. This benefits the charities, the public, and YOU because you get a tax deduction for the sale price of a fixed vehicle sold at a higher price. Other charities simply have your broken or unwanted vehicle picked up by a local towing company and sent to a dealer only auction. Once it is there it is sold for pennies in its broken state often leaving the car dealers and transport companies benefitting more than the charity that you donated to in the first place.
However, with the Paralyzed Veterans of America car donation program, we increase the value of your vehicle donation helping disabled veterans. This makes us one of the most efficient and effective charities around. If you are looking for a charity to donate your car to, consider the Paralyzed Veterans of America car donation program. not only will you be helping out a great cause, but you can be confident that your donation will be put to good use.
---
Las Vegas Car Donations are always needed
Las Vegas car donations are important to the local chapter of the Nevada PVA because it helps to provide financial assistance and other services to veterans in need. The PVA is a nonprofit organization that offers a wide range of programs and services to veterans, including financial assistance, employment resources, housing options, and more.
By donating a car in Las Vegas, you can help to support the PVA's efforts to provide these vital services to those who have served our country. In addition, las Vegas car donations stay within the state of Nevada. Which means that your donation will go directly towards helping veterans in our community. When you make a las Vegas car donation, you can be confident that you are making a difference in the lives of those who have given so much for our country.
Donate Your Car to Charity in Las Vegas
When you donate your car to charity, you want to know that your donation is staying local and benefiting people in your own community. That's why donating your car through us is the best option. We will ensure that your car is repaired as needed and put back on the road. This provides an affordable vehicle for a neighbor right here at home. Plus, you can feel good knowing that you're helping to make a difference right here in Las Vegas. So donate your car today and help us make a difference in our community!
---
Important Information
Our Hours Are 8am to 10pm Monday – Saturday.
Submit a Donation request through the form on this page or Call Us At (702) 545-8044
TO VIEW OUR DONATED CARS FOR SALE PLEASE CLICK HERE
IF YOU WOULD LIKE TO DONATE A CASH CONTRIBUTION TO PARALYZED VETERANS CLICK HERE
We will also still be available to help with paperwork from previously sold vehicles, or other questions you may have. You may call either the donation line at 702-545-8044 for donation related questions, or 702 296-4060 for sales related questions.